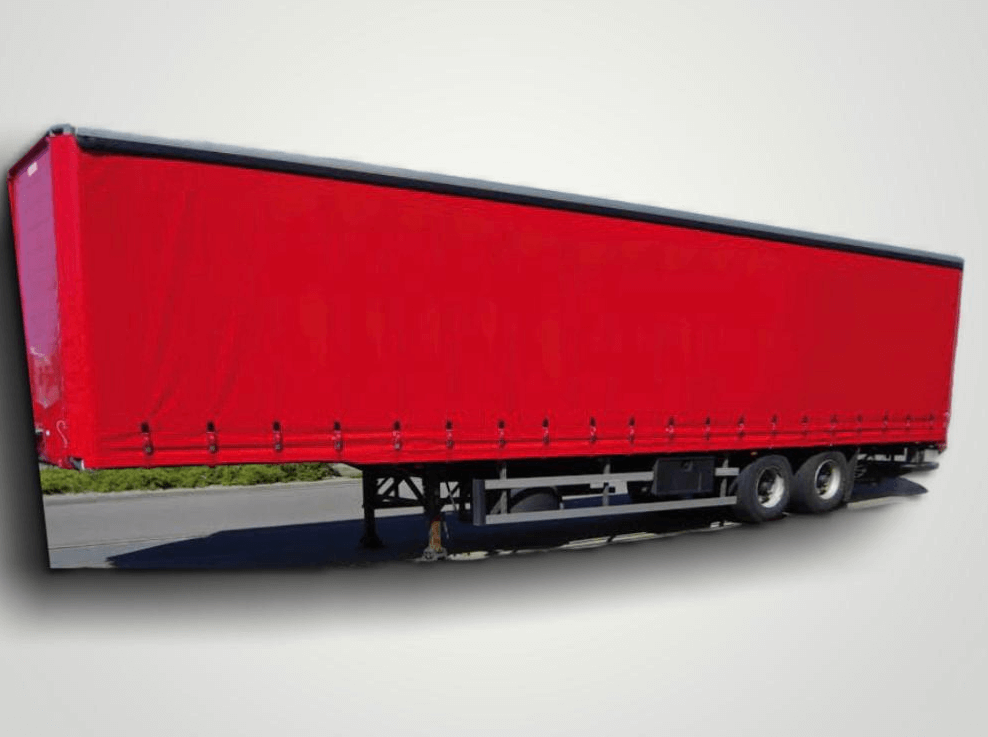 if you are wondering what "Truck Tarps" are and what is their importance then you've come to the right place.
Truck Tarps (Heavy duty tarps)
In a simple explanation, truck tarps are tarp covers that are heavy duty because they are made for trucks that need to travel and cover a long distance. Truck tarps are fitted securely over the truck to keep the material being transported safe and sound.
No matter what the trucks are being used for, truck tarps should be used to keep the things free from any possible damage.
Every sector uses truck tarps to protect the goods, for instance, the trucks used in the industrial sectors mostly use truck tarps to secure and cover the materials in storage. In trucking and logistics, it is essential to take care of the storage you are transporting which is why truck tarps are widely used.
Benefits of using Truck Tarps
Truck tarps not only keep the items away from any possible damage but also keeps them away from too much heat from the sun, dust, rain, snow, etc and it also helps the storage stay on the truck as it stops it from falling off as we have seen many trucks got offload while on the road.
Having a good quality truck tarp is very important as it can save the truck from getting into any accidents and also be safer on the road for other people as well. Installing heavy duty truck tarps is probably most vital in the transportation of lumber or construction materials such as bricks, iron bars, etc.
Not having truck tarps while carrying these materials can be extremely dangerous for the cars behind and for the truck itself. In order to keep everyone safe, truckers or truck companies should responsibly install truck tarps and all the other essentials in their trucks for safe storage and transportation.
Different types of Truck Tarps (Heavy duty tarps)
There are quite a few types of truck tarps, each for a particular purpose. Some of them are listed below:
1. Mesh Tarps
Mesh tarpaulins are not made from solid material so they won't be able to save the items from rain or snow. They are made to keep the storage safe from small rocks, sand, gravel, and dust.
This means they will keep the items safe from excessive dust and pollution but they cannot do anything if it rained. Mesh tarps are widely used because they are lightweight and more accessible.
Mesh tarps are mostly used in dump trucks and trailers.
2. Lumber Tarps
They are used to transport lumber and so it gets the name of lumber tarps. Lumber tarps are made up of PVC (Polyvinyl Chloride) or polythene. These tarps are used to protect the lumber from the outside material and they can also be used to avoid getting the lumber wet due to rain or snow.
Lumber tarps can accommodate high rising loads which can go up to almost 8 feet. These tarps are usually made from materials that are durable but not necessarily heavy. It's important to focus on the weight of it because it is tied down manually and it will be difficult for the workers to do the job.
3. Steel Tarps
These tarps are made to cover anything made of steel. They are usually made from waterproof material because it is needed to keep the load dry as moisture can cause rust which essentially destroys the products made out of steel.
Steel tarps and lumber tarps are mostly similar in terms of material but unlike the lumber tarps, steel tarps are not as wide. They are not made to cover material that rises too high from the flatbed.
TruckTrailerPro Truck Tarps suppliers
If you are deciding to buy truck tarps as you have to drive long distances or you have a trucking business for transporting materials then TruckTrailerPro is what you need.
TruckTrailerPro has various products for your flatbed as Headboards, Truck Tarps (Heavy duty tarps), Straps (Ratchet Straps) etc.
No matter what you need for your trucks, TruckTrailerPro is your go-to. There are a lot of different kinds of tarps available at TrucktrailerPro such as lightweight tarps, coil tarps, steel tarps, and even tar repair kits.
There is also a wide variety of products as the company is not limited to making and supplying only tarps. The variety of products ranges from trailer toolboxes to different accessories for your trucks. In short, TruckTrailerPro is the friend your trucks were always looking for.